How Modular Break Rooms Can Benefit Your Business
November 28, 2022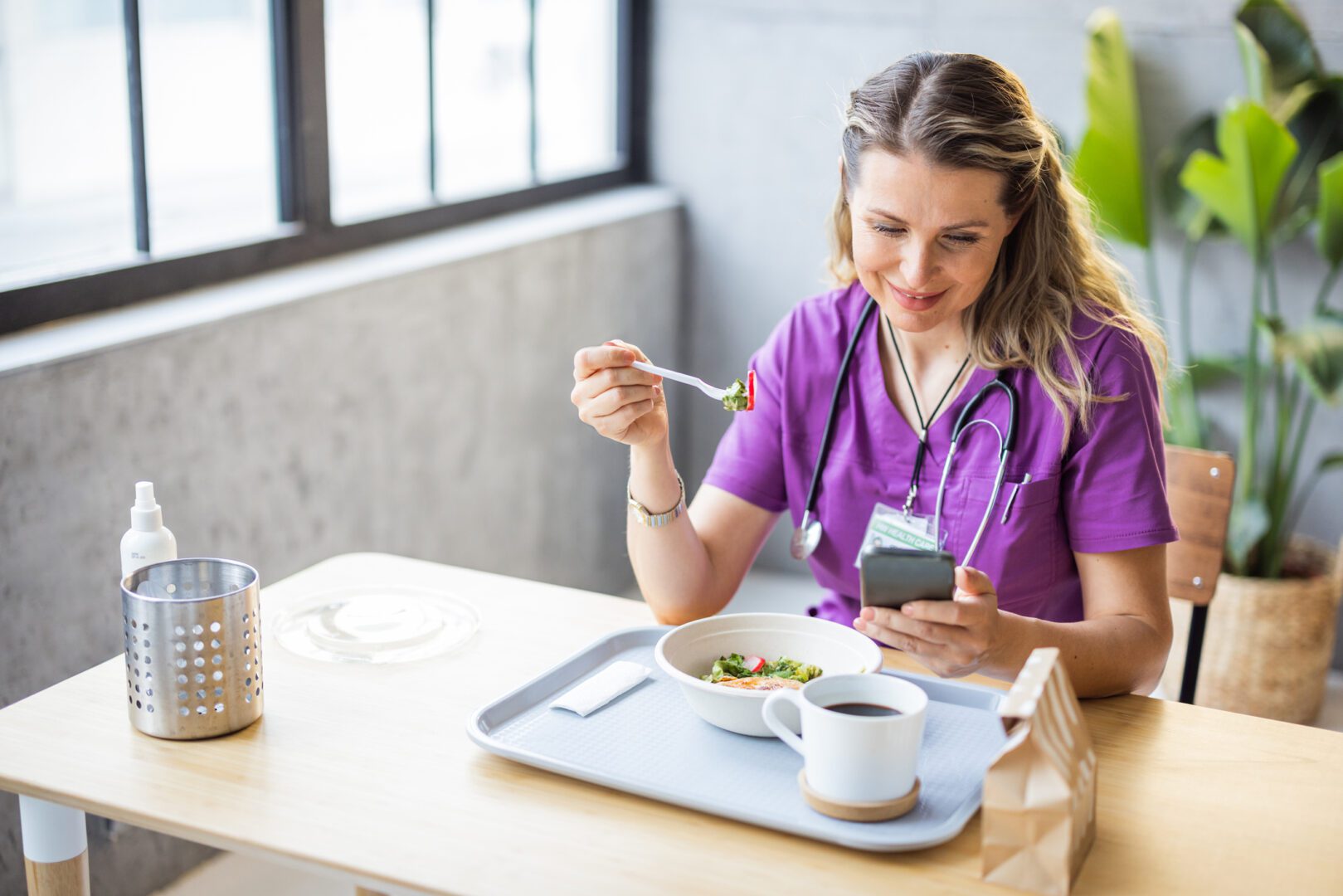 Most businesses have a break room or a lunchroom where employees can recharge with some food, grab a coffee, or sit and chat for a few minutes. But if you don't have the space within your building for such a room, you may want to consider a modular break room or lunchroom. These can be assembled and disassembled quickly, and cost much less to create and maintain than new construction.
How Your Business Benefits
There are many ways in which modular break rooms can benefit your business:
Increased Productivity — While at first glance, you may assume breaks are counterintuitive, but they actually increase productivity. Encouraging your employees to physically step away from the workspace for a short period of time means they will return refreshed and focused.
Stress Relief — Short breaks and a longer lunch hour will allow your employees to relax both their mind and body, relieve their stress, and recharge themselves to tackle the rest of the day.
Creative Boosts — The best ideas don't often come while staring at a computer screen. Sometimes they come to you when you least expect it, such as when you're relaxed. Break rooms can give your employees the space they need to do some problem-solving and creative thinking.
Socialization — Break rooms act as central gathering places for your employees to discuss things other than work. Just like the traditional water cooler gathering, break rooms bring your employees together to chat about the latest TV show or what they're doing for the weekend.
Why a Prefab Break Room is Best
If your existing "break room" is basically a closet sized space where you put a coffee pot and microwave, you may consider an upgrade. Modular break rooms and lunchrooms are a great solution to any space challenge. Pre-fabs are constructed in pieces in an off-site facility, then brought to the site and assembled.
Quick Installation — Whether you choose in-stock modular buildings or create a custom design, your new break room can be delivered and installed in just half the time of a traditional new construction project.
Less Disruption — Nothing disrupts productivity more than on-site construction, with the displacement, constant hammering, workers traipsing in and out, and temporary relocations. On the other hand, when most of the construction process is done off-site, you don't have to worry about the on-site hassle.
Flexible Placement — You have many options when it comes to placement of your modular break room. You may decide to connect it to your current building or you may decide to keep it as a separate building.
What to Include in Your Modular Office
It's often the little things that add those special touches your employees will appreciate. When designing the break room's layout, consider the following:
Kitchenette — Include a fridge, sink, toaster, microwave, and coffee station.
Seating — Add a lunch counter and stools or some small tables with chairs.
Casual area — Include small sofas, armchairs, table with puzzles and board games, a television, or even a ping pong table.
Charging station — Include universal chargers for quick charging of employees' phones and tablets.
Contact Texas State Modular
If a modular break room sounds like a great addition to your business, we can help set you up with the perfect design. Call us for a free quote today!