Your Texas Modular & Mobile

Office Specialists
Tired of dealing with a corporate office in another state
that treats you as a number instead of a valued customer?
Texas State Modular can help!
Get a quote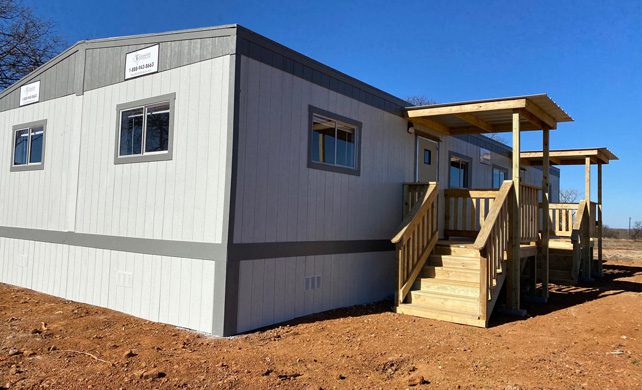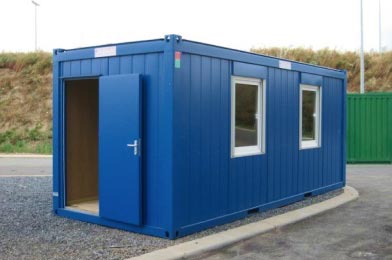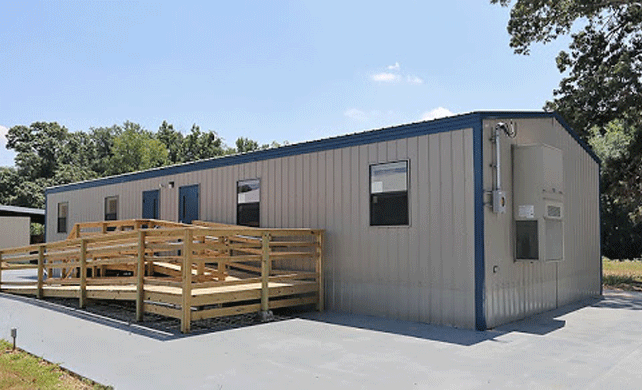 Texas State Modular
The leading modular, office container and mobile office supplier in Dallas, Fort Worth & beyond
See our inventory
In stock modular fleet ready for lease & sale
We look at each customer as a partnership and truly value the relationships we build. Texas is the first word in our name so every time you call, you will be connected with a project manager local to the Dallas Fort Worth Metroplex who understands your needs. Give us a call today about our services below to get started.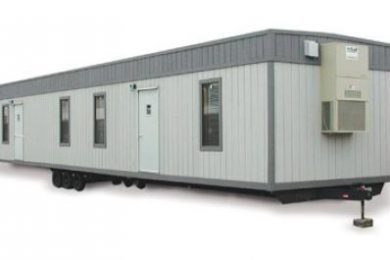 Mobile Offices
We offer the largest selection of mobile office sizes and floor plans to fit your every need. Ranging from 8 feet, 10 feet and 12 feet wide, all of our mobile offices are made with the highest quality materials that meet both national and state code regulations and that set the standard for the industry.
Learn more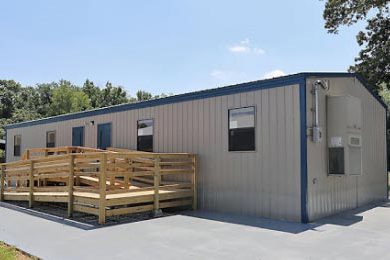 Modular Buildings
Our modular buildings serve as an economical and effective solution for those seeking permanent, long-term, or temporary facilities. They can exist as complete buildings of their own or they can function as add-ons of existing permanent structures.
Learn more
Conex Office Units
Conex office units offer a secure, flexible and economical solution for job sites. Whether a short term or long term need, these units are available for sale or rent and their mobile nature allows them to be moved from site to site.
Learn more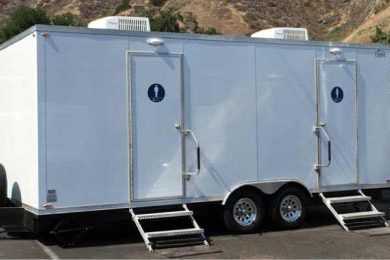 Restroom Units
Our Conex restrooms have innovative designs allowing for easy up-keep and relocation. Inside, the restrooms come equipped with durable features that provide strong resistance against soiling and can be wiped or hosed very conveniently. They come with stainless steel toilets, sinks, and urinals, and waterproof and slip-resistant flooring.
Learn more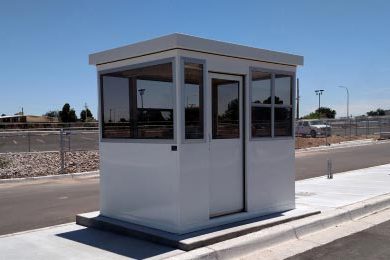 Security Shacks
Guards have to be kept safe if they can be expected to keep your facility and others safe. Texas State Modular's prefabricated guard booths can be equipped with multiple construction and security options to ensure your personnel can do their job properly under any circumstance.
Learn more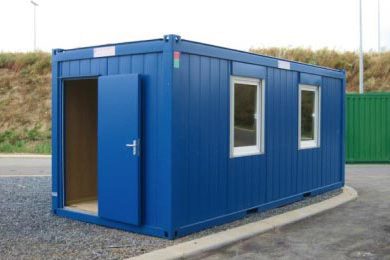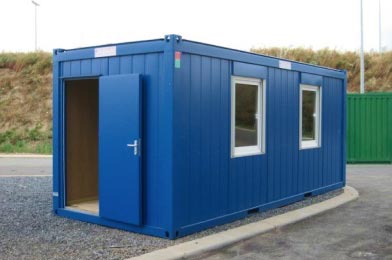 Custom Builds
Texas State Modular has a team of professionals ready to help design and execute your vision. We offer fully customizable shipping container office solutions that are comfortable, durable and fully functional.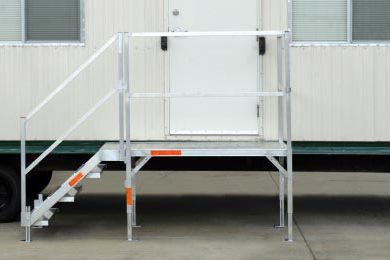 Exterior
We offer a variety of compliant decks, ramps and steps to give you immediate access into your space. Custom solutions are available too!
Learn more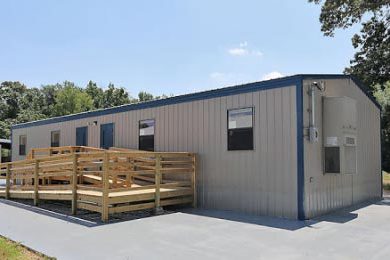 Extras
Shipping container accessories are small, affordable add ons to a container that can help improve your security, functionality and organization. These range from security packages to ventilation or electrical packages and anything in between.
Learn more
Why Choose Texas State Modular
Personalized Customer Service
Customers are partners. We value the relationships that we build and can guarantee you'll never just be a number with us.
Need a specific floor plan? No problem
Let us know what you're looking for and our project managers will work with you to create a floor plan to fit your every need.
Start to Finish Turn Key Service
As a General Contractor that provides turn key services, we help with and handle all facets of getting you up and running. From design, to acquiring permits, to site prep, utility connection and more, we've got you covered.