Why You Need a Modular Ramp to Enhance Your Alvarado TX Home
April 27, 2023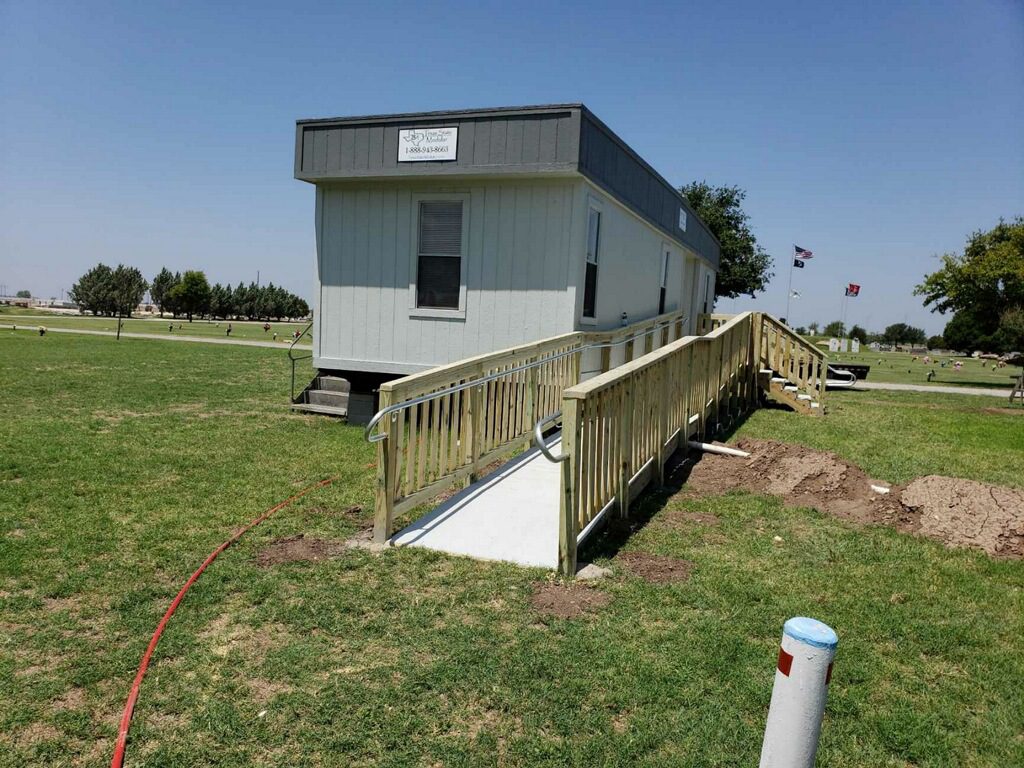 If you have a home in Alvarado that needs modifications due to your mobility issues or that of a loved one, you may consider moving into another home that already has accommodations in place. But that's not necessary when you can install a modular ramp leading up to your home to ensure easy entrance and exit for handicapped persons.
A modular ramp is easy to construct, as it's comprised of smaller parts that are pieced together to make one long ramp. It's far easier and cheaper to add one of these to your property than to pack up your whole family and move. The average home price in Alvarado TX is $357,000, so you may want to simply add to your property value rather than go through the trouble of moving.
Benefits of Modular Ramps
Not sure about adding a modular ramp? You will be after you see all these benefits of installing one.
Layout Flexibility: A modular ramp comprises different ramp and platform sections in a multitude of sizes, giving you the flexibility to come up with a layout that enhances and accommodates your property's natural landscape. You can weave the ramp around a large oak tree or extend it around your HVAC unit, for example.
Installation Flexibility: At the time of installation, minor adjustments can be made to accommodate site conditions thanks to convenient and quick part swaps. This ensures the most precise fit possible.
Quick Installation: Most modular ramps are connected via a tongue and groove system. All sections are lightweight, easily carried by crew members to ensure a secure connection during assembly.
Easy Repairs: The need for repairs is inevitable, such as when a tree limb falls on the ramp, destroying the handrails, during a severe storm. These problems are easy to fix, as crew members can take off a portion of the ramp, install new handrails, and reconnect the ramp. Because the ramp is modular in nature, only the damaged portion has to be replaced, which makes for easy repairs at a more affordable price. You can't say the same about a permanent ramp!
Easily Reconfigured: If you change your mind about layout, you can always reconfigure the ramp. This may be necessary over time if your living or transportation arrangements have changed. Perhaps the original ramp was placed at the front of the house, but now the user's mobility and health issues require that the ramp be placed at the back door instead because that's where they spend most of their time. There's no problem to move or change the configuration in cases like these.
Easy Removal: In just an hour or two, the ramp can be removed when no longer needed, without damaging the property or surrounding landscape. Sure, there may be patches of grass that need to be reseeded but this is a minimal disruption that can be remedied.
Contact Texas State Modular
If you want to augment the accessibility of your Alvarado home, get a free quote when you call us. From design and permit acquisition to site prep and installation, we handle all aspects of modular ramp projects in Alvarado.