Why Portable Restroom Units Are Great For Construction Sites
February 25, 2023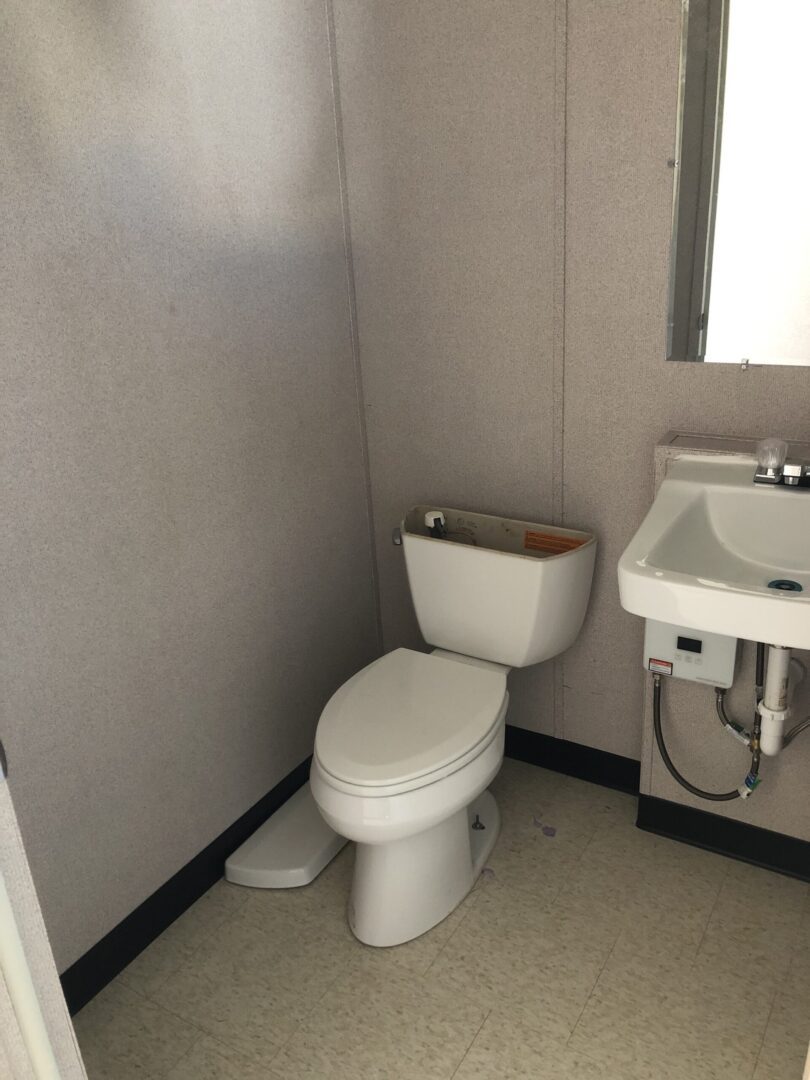 Portable toilets are necessary on all construction sites for obvious benefits to workers, clients and of course the environment. If you are planning to build a new home, remodel an office space, or extend a commercial garage, you will need to add portable bathrooms to the site to keep everyone safe, healthy, comfortable and productive.
Here are some benefits of adding a portable toilet to your construction site.
Protect Client Privacy
When working on a residential home site, you shouldn't be asking the homeowner to use their private bathroom, especially when there are many workers involved. This compromises the client's privacy, causing them stress and inconvenience. With a portable toilet on site, you can maintain professionalism without disturbing the home owners.
Convenience
Some construction companies assume workers will find restrooms on their own, such as at nearby fast food joints or gas stations. However, while this saves the company money because they don't have to rent or build a bathroom on site, this poses a big inconvenience for workers. With onsite portable toilets, this inconvenience is eliminated.
Environmentally-Friendly
Portable toilets don't require large amounts of water to operate, which saves on natural resources. Plus, they ensure proper waste disposal for everyone's safety and health, including surrounding wildlife.
Productivity
There are many ways in which portable washrooms increase worker productivity. With no onsite bathrooms, workers have to take extended breaks to find nearby public restrooms. This cuts into their work time, which limits productivity because the job has to come to a halt. If you provide an onsite portable toilet, workers can take shorter breaks and get back to being productive quickly.
Also, if workers have to take time to travel back and forth to an offsite bathroom, the likelihood of getting distracted and extending their breaks to grab a coffee or make a phone call increases significantly.
Comfort and Happiness
Onsite portable toilets increase the comfort, satisfaction and happiness of your workers, especially when they know their employer cares about them by providing access to clean washrooms.
Site Safety
Portable toilets help your workers maintain good hygiene while keeping them safe at the same time. Just be sure to engage in regular cleaning and maintenance.
Professionalism
Your workers aren't the only ones who will be using portable toilets. You will likely have many site visitors over the duration of the project, and it doesn't look very professional to direct clients to nearby gas stations to use the bathroom. You wouldn't want to miss out on a job because a client was put off by the lack of amenities.
In the end, portable washrooms increase productivity, safety, and efficiency, while keeping your workers and clients happy and comfortable.
Contact Texas State Modular
Do you need portable toilets for your construction site? We offer many solutions in the form of Conex restroom units. Call us for a free quote today!