Get Creative With Modular Break Rooms and Press Boxes in Alvarado
May 31, 2023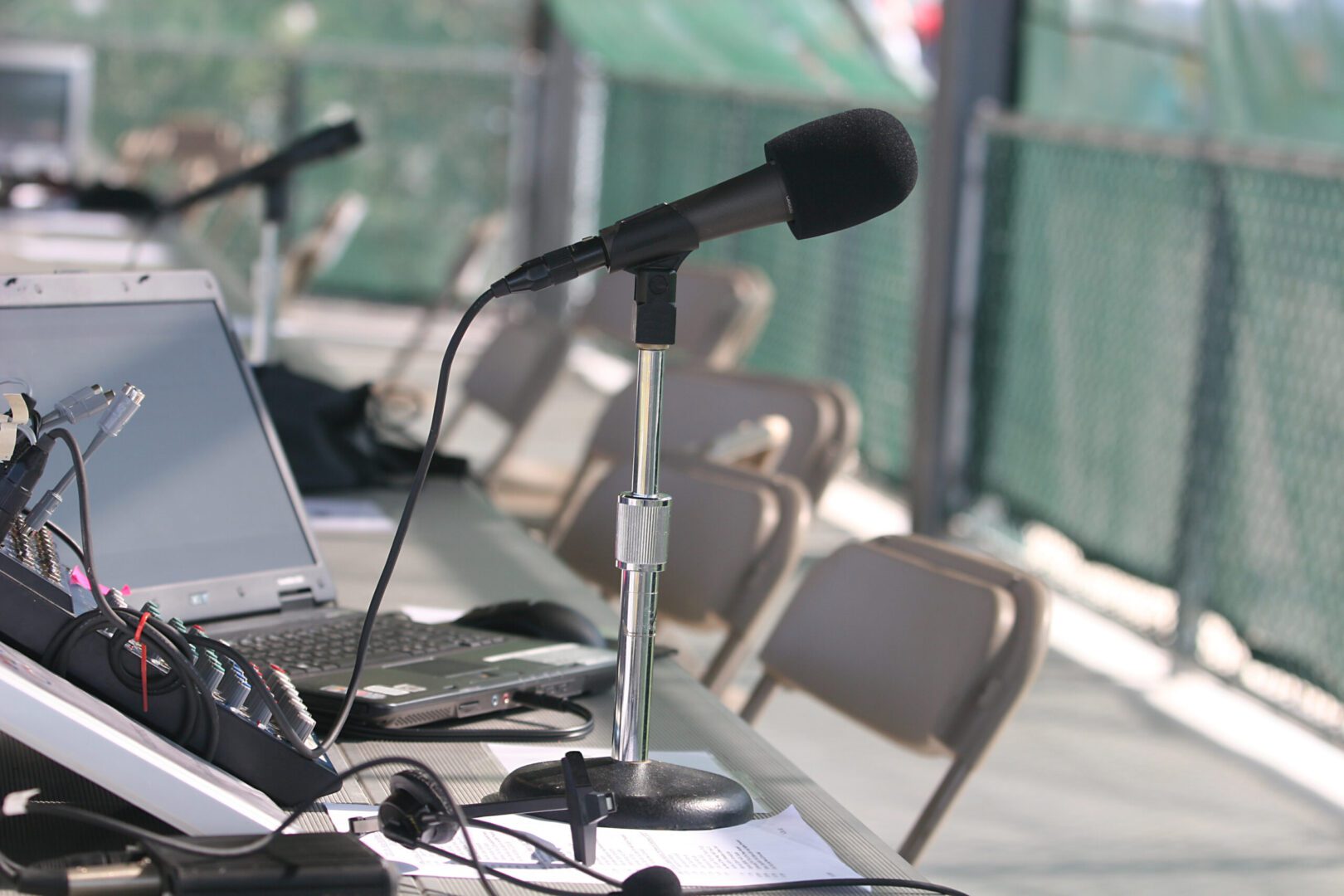 When you're limited on space for your employees or members of the media, you can turn to modular break rooms and press boxes in Alvarado, a small city home to 5,900 and located in Johnson County. Here's how you can get creative:
How Modular Break Rooms Can Benefit Your Business
Most businesses have a break room or a lunchroom where employees can recharge with some food, grab a coffee, or sit and chat for a few minutes. But if you don't have the space within your building for such a room, you may want to consider a modular break room or lunchroom. These can be assembled and disassembled quickly, and cost much less to create and maintain than new construction.
How Your Business Benefits
There are many ways in which modular break rooms can benefit your business:
    Increased Productivity — While at first glance, you may assume breaks are counterintuitive, but they actually increase productivity. Encouraging your employees to physically step away from the workspace for a short period of time means they will return refreshed and focused.
    Stress Relief — Short breaks and a longer lunch hour will allow your employees to relax both their mind and body, relieve their stress, and recharge themselves to tackle the rest of the day.
    Creative Boosts — The best ideas don't often come while staring at a computer screen. Sometimes they come to you when you least expect it, such as when you're relaxed. Break rooms can give your employees the space they need to do some problem-solving and creative thinking.
    Socialization — Break rooms act as central gathering places for your employees to discuss things other than work. Just like the traditional water cooler gathering, break rooms bring your employees together to chat about the latest TV show or what they're doing for the weekend.
Why a Prefab Break Room is Best
If your existing "break room" is basically a closet sized space where you put a coffee pot and microwave, you may consider an upgrade. Modular break rooms and lunchrooms are a great solution to any space challenge. Pre-fabs are constructed in pieces in an off-site facility, then brought to the site and assembled.
    Quick Installation — Whether you choose in-stock modular buildings or create a custom design, your new break room can be delivered and installed in just half the time of a traditional new construction project.
    Less Disruption — Nothing disrupts productivity more than on-site construction, with the displacement, constant hammering, workers traipsing in and out, and temporary relocations. On the other hand, when most of the construction process is done off-site, you don't have to worry about the on-site hassle.
    Flexible Placement — You have many options when it comes to placement of your modular break room. You may decide to connect it to your current building or you may decide to keep it as a separate building.
What to Include
It's often the little things that add those special touches your employees will appreciate. When designing the break room's layout, consider the following:
Kitchenette — Include a fridge, sink, toaster, microwave, and coffee station.
Seating — Add a lunch counter and stools or some small tables with chairs.
Casual area — Include small sofas, armchairs, table with puzzles and board games, a television, or even a ping pong table.
Charging station — Include universal chargers for quick charging of employees' phones and tablets.
Get Creative With Modular Press Boxes
As the owner or manager of a field, stadium, or rink for your local community, you may see the benefit in incorporating a press box for the media to sit in. Maybe you already have one but it's falling apart and unsafe, or maybe it just can't accommodate your needs any longer.
In any case, try a more cost-effective option: modular units.
Bearing a unique design that can be completely customized, modular press boxes will give a great first impression to all guests and visitors who come to your stadium, from away visitors to the home team. Incorporating such a spacious and efficient workspace for media professionals allows them to better observe the sporting event they are reporting on.
Shipping containers and modular units can be modified to result in an attractive, comfortable, and functional press box, whether the sport in question is baseball, soccer, football or lacrosse. Here, coaches, commentators, and media members get an optimal vantage point when viewing virtually any event. These hubs are great gathering spots for those calling the game or reporting on the action.
Modular Press Boxes Are Comfortable
Modular press boxes have all the features and creature comforts as traditionally-constructed press boxes. You can add virtually anything you want, from high-end flooring and interiors to electronics and tables. Modular units can be built to your comfort specifications, too, including insulation, framing materials, and wall coverings.
The customizations are the best part. Add your town's emblem or your team's logo with mascot to the exteriors!
Advantages of Modular Press Boxes
Wondering why modular press boxes are a great idea for your stadium or school? Keep reading.
Modular Press Boxes Are Strong and Durable
Modular buildings and shipping containers are made to carry heavy loads while withstanding pretty harsh environments. For this reason, they can handle the demands posed by a stadium press box, as they are safe and secure enough to house people, valuable equipment and sports gear.
Modular Press Boxes Are Eco-Friendly
Who says you have to sacrifice quality or comfort? Modular units are smart and eco-friendly choices that will save the environment. When you repurpose the components of a modular building, you don't have to throw out all that usable steel and other materials and add them to the landfills. It's possible to reduce or eliminate traditional building materials like bricks, cement, and wood when you use modular units.
Modular Press Boxes Cost Effective
Modular buildings, compared with traditional construction, are cheaper, faster and easier to create. Modifications can be added, too, without the need for extra labor later on. And with no delays related to construction from the ground up, you can get a modular press box up and running in no time. If you ever need to relocate your press box, it's easy to dismantle, move, and then reassemble.
Contact Texas State Modular
If modular break rooms or press boxes sound like a great addition to your business or school, we can help set you up with the perfect design. Call us for a free quote today!